Sale!
Protect Yourself & Your Loved Ones With…These 101 Super Foods That Will "Automatically" Begin Healing Your Body"
Luckily there are many great tasting foods that contain anti-inflammatory properties, which is exactly why we went ahead and published a resource guide called, 101 Superfoods that Stop Your Joint Pain & Inflammation.
As the title suggests you'll get another 98 foods just like the three you read about today that will help you move and feel better in just 14-days. It's not too late to feel better. Please don't give up on yourself and falsely believe that this is just the way your life has to be and there's nothing you can do about it. You can turn things around and you can do it quite easily in fact.
You can enjoy delicious mouth watering foods that will heal your body, protect your brain and make your joints feel like they did when you were younger.
Description
Take Control Of Your Joint Pain & 

Most Feared Life Threatening Chronic Diseases…

 While Boosting
Your Vitality, Energy Levels & Mental Clarity So That You Can… 

"Live & Move Freely In As Little As 14-Days"
Chronic Inflammation Can Cause The Following
Diseases & Health Hazards
Joint Pain

Cancer

Asthma

Irritable Bowel Syndrome

Allergies

Arthritis

Arterial Diseases

Obesity & Weight Gain

Tumor Formation

Skin Disorders

Type 2 Diabetes

Alzheimer's

Congestive Heart Failure

Heart Disease
Here's What To Do About It!
Poor dietary choices over stimulate the immune system and cause chronic inflammatory responses that deteriorate the body's overall health, limiting mobility and contributing to painful joints.
There are however, steps you can take today to reduce the likelihood that you'll suffer from chronic joint inflammation and pain. Getting started is as easy as incorporating anti-inflammatory foods into your diet. Fortunately, the list of foods that fight the effects of chronic inflammation is long—and tasty.
Not surprisingly, these are foods that are rich in immune boosting vitamins, antioxidants, flavonoids, phytonutrients, minerals, proteins, healthy fats or complex carbs.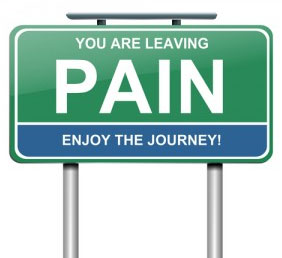 Here's Just a Sneak Peak at What You'll Discover…
Within the Pages of this Resource
Learn which 5 "fatty foods" can help protect your heart, lower blood pressure and improve the ease of your breathing.

Do you love grilled steak? Great news… find out how it can help you battle inflammation and pain.

Beware of the 3 sinister foods that most of us eat every day, that are keeping our bodies in a constant state of inflammation and pain.

Discover the SINGLE most important vitamin that can help ease joint pain and inflammation.

How adding this one refreshing beverage, can help start the process of extinguishing the inflammation that is going on in your body.

We will show you the "Big 6? herbs to have in your kitchen cupboard in order to turn any meal into an inflammation and pain fighting meal in seconds.

90% of people are deficient in this vital mineral that is important in controlling your sugar and insulin levels.

You might think that saturated fats are bad for you but let us show you the saturated fat that helps eliminate chronic "joint" inflammation and helps you lose weight.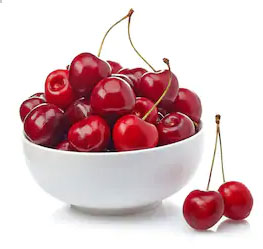 The best kind of cherries to eat in order to get the most vitamins, minerals and antioxidants. Plus they will protect you from cancer, cardiovascular disease, metabolic syndrome and Alzheimer's.

Do you know which type of grape is the best for your health, inflammation or pain? We will let you know. (No, it is not green grapes.)

Eating trans fats will keep you in a chronic state of pain and inflammation. We will show you 10 yummy and healthy fat rich foods that will help you increase your energy and allow you to move easier.

Learn the 5 BEST vegetables to have in your salad in order to maximize your anti-cancer agents, vitamin E, vitamin C and illness preventing antioxidants.